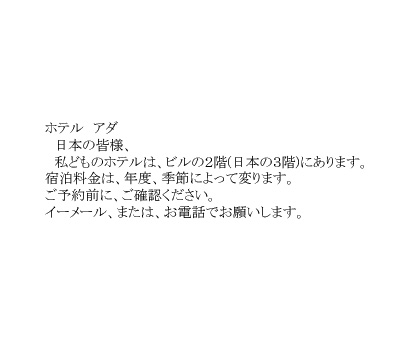 Hello, Japanese guests !
Please note this about our location:
we are on the SECOND floor of a private building.
Elevator will take you up (BUTTON NUMBER 2) this is an old style elevator (not automatic) but safe and easy to use.
When you find the gate closed you'll have to ring the bell on the left side of the gate.
Keep in mind our sign: HOTEL ADA
Thanks !